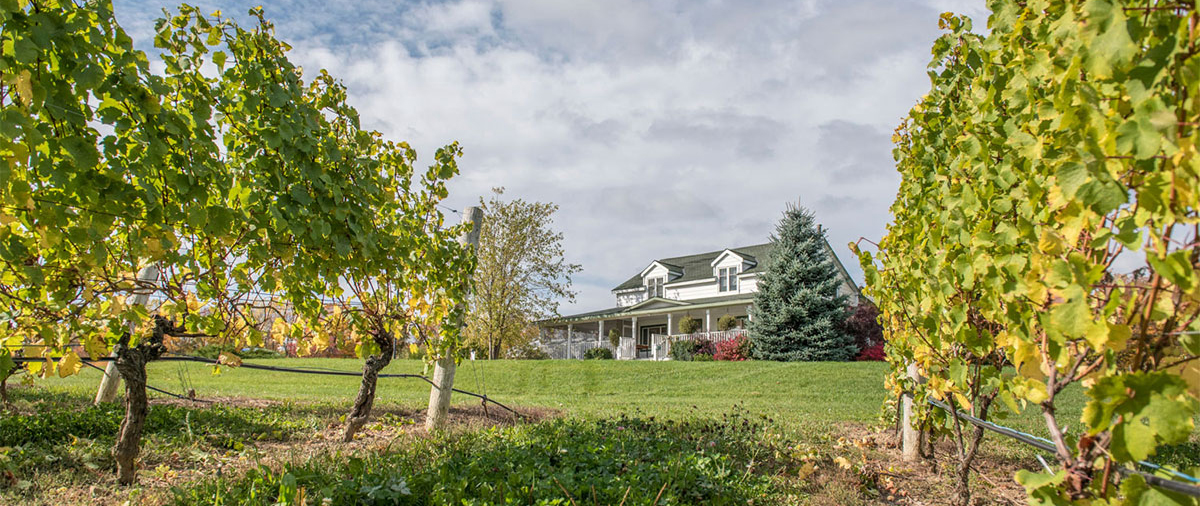 Featherstone Estate Winery
Featherstone Winery is a tiny family operated winery that grows, produces and bottles the grapes grown in their own 20-acre vineyard. The result is bright and complex small-lot wines crafted to express the singular nature of their premium site.The majority of our wines are only available from the winery.
Featherstone occupies a very small but special piece of the Niagara Escarpment where we farm naturally and without the use of insecticides, growing wine in a way that is healthy and completely unique. We believe that this individuality translates into our wines. We hope you do, too.
Featherstone Estate Winery is owned and operated by David Johnson and Louise Engel, a husband and wife team who have already gained fame in the Guelph area for their culinary expertise at Featherstone Estate Winery, view from the veranda south.The Guelph Poultry Gourmet Market, which they established in 1986. They come to the wine industry from careers dedicated to excellence in food and a passion for wine.
Check out our regular dog friendly approach at Featherstone, it doesn't stop at Just Muddy Paws!
Featherstone Estate Winery, 3678 Victoria Ave, Vineland, ON L0R 2C0