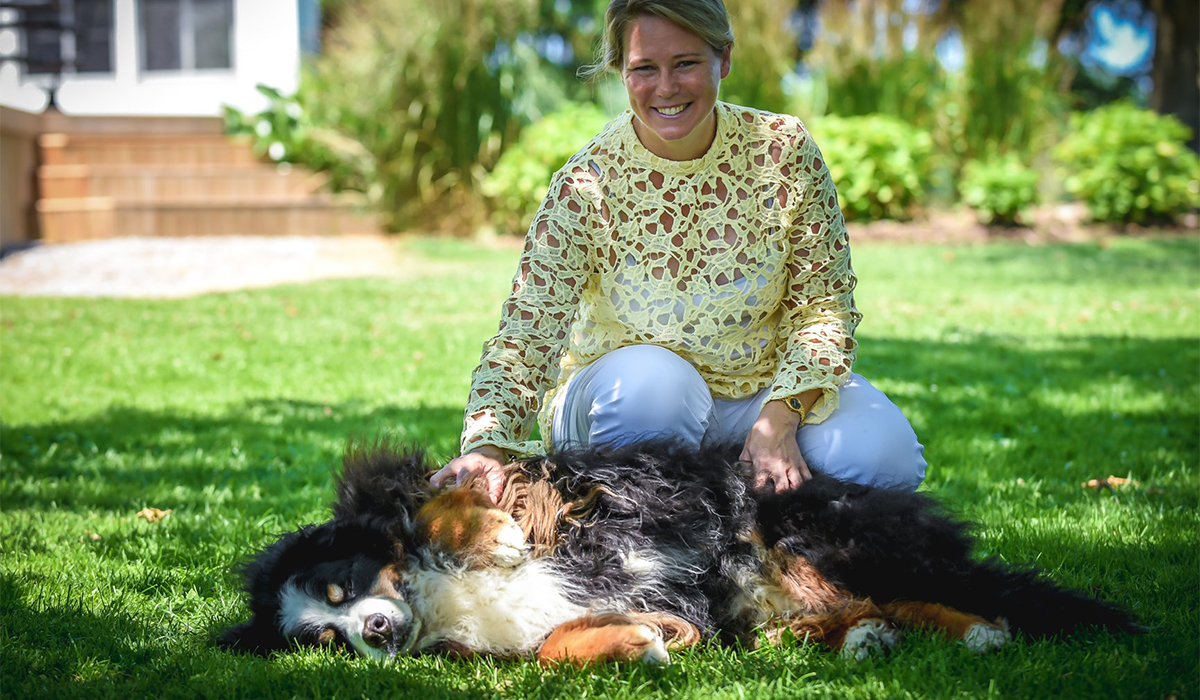 Sue-Ann Staff Estate Winery
Sue-Ann Staff Estate Winery, home of the Fancy Farm Girl wines, is the ultimate assemblage: a unique blend of the Staff family's 125 years of grape growing experience (including two Grape King titles), and Sue-Ann's internationally acclaimed wine making.
Sue-Ann vinifies on the family's 200-year-old estate, located on the brow of the Niagara Escarpment in Jordan, ON. Famous for her Icewines, you'll also find award-winning Pinot Gris, Riesling, Cabernet Franc, Chardonnay, Baco Noir and Sparklings.
The winery is open year-round, hosting visitors from around the world for wine tastings, as well as spectacular weddings and private events.
No visit to the winery is complete without a visit with Brix Bravo, Sue-Ann's Bernese Mountain Dog, our mascot and Director of Barketing.