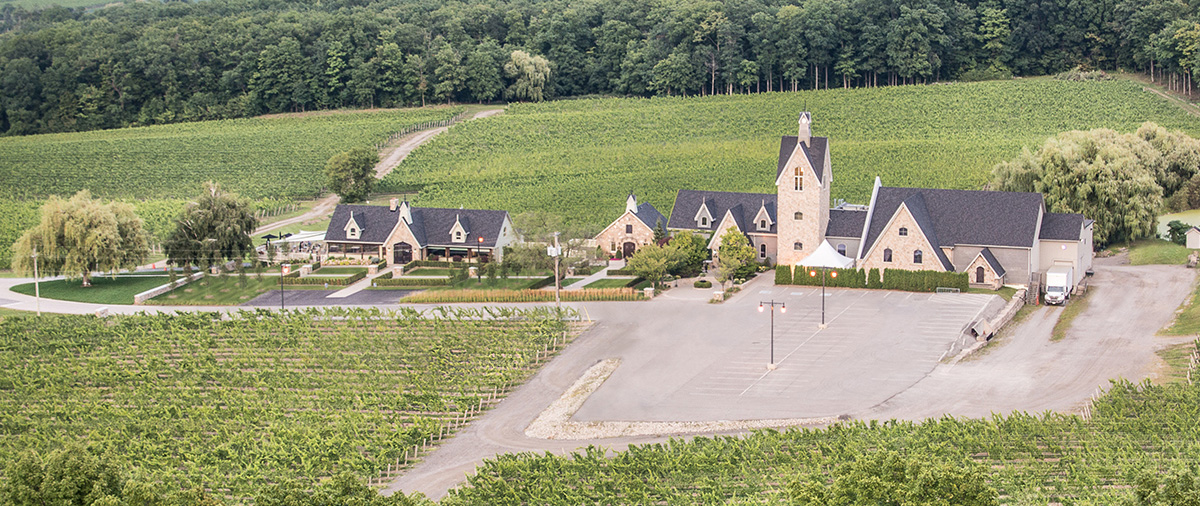 Vineland Estates Winery
Nestled on the slope of the Niagara Escarpment, our winery and signature restaurant are one of the most memorable stops on the wine route.
Besides our store and tasting bar that reside within our circa 1877 "wooden cathedral" log barn, you can also visit our acclaimed, "Top Twenty Winery Restaurant in the World" for true local cuisine. Chef George and his passionate team present all that is fine, local and fresh.
Our winemaker Brian celebrates nearly 30 years of devotion to this 180-acre parcel with world renown Cabernet Franc, expressive Riesling, rare Pinot Meunier and memorable Chardonnay. This year for the first time we are making a wine just for our furry friends. Our Barko Noir will be on our shelves starting that weekend and a portion of each bottle sale will go to our local SPCA.
We are dog-centric all year round with our K-Wine dog tour, our Dog Pound and our one-of-a-kind Bark-uterie Boards featuring foods from Big Country Raw. 
Vineland Estates Winery, 3620 Moyer Road, Vineland ON L0R 2C0 | 1 888 846 3526